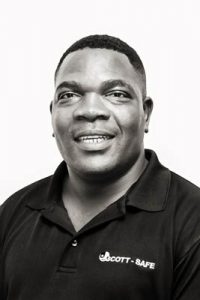 Vincent has been with Scott-Safe since 2008.
He obtained a NOSA SAMTRAC Certificate in 2007. He started his work experience as a counter clerk at ELPAR in 2000 and went to Autozone to work as a Safety Officer from 2005 till 2008.
Vincent's strengths lie in his communication skills with base line employees and management in the vernacular.