OHS Legal Liability Workshops
Legal Liability Executive Brief
Legal Liability Management Overview
Right to Know Employee Safety Awereness Presentation
OHS Legal Liability Workshop
OHS Legal Liability for Property Management Workshop


OHS Workshops
OHS Supervisors Wokshop
OHS Representatives Workshop
OHS Representatives Virtual Course

First Aid
First Aid Level 1
First Aid Level 2
First Aid Level 3
First Aid Level 1 & 2 Combined
Install the FREE International Red Cross App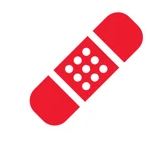 Install the FREE International Red Cross App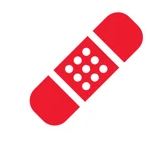 Short Courses
Basic CPR Emergency First Aid Refresher Course
Group Hands Only CPR
Basic Use of Fire Fighting Equipment for First Responders
Fire Fighting for First Responders
Evacuation Drill Prep Desktop Exercise
Evacuation Warden Instruction
Incident Reporting, Recording & Investigation
COID Administration Workshop


Basic Safety
Property Maintenance Workshop
Fall Risk Workshop (Working at Heights)
Contract Cleaners Basic Safety Workshop
Construction Worker Basic Safety Workshop
Certificate of Fitness Medical Examination

First Aid Kits
First Aid Metal Box with Regulation 3 Content & Body Fluid Response Kit
First Aid Nylon Bag with Regulation 3 Content & Body Fluid Response Kit
Regulation 3 Refill Pack
Regulation 3 Refill Pack & Body Fluid Response Kit
Body Fluid Response Kit
First Aid Keyring Pouch

Fire Equipment
2.5kg STP-DCP + Vehicle Bracket
4.5kg STP-DCP
9kg STP-DCP
2kg Co2
5kg CO2

Reflective Wear
Sleeveless Safety Jacket (with Zip & Pocket)
Maxi-Bibs
(optional printing in reflective print)
Key Points About Scott-SAFE
Scott-Safe operates as an Inspection Authority by definition and an Approved Inspection Authority for construction work auditing in accordance with the requirements of the Occupational Health and Safety Act No. 85 of 1993.
Over the years the company has developed an extensive client base of over 500 clients.
Scott-Safe is the only Occupational Health and Safety compliance agency that is ISO 9001:2008 certified and registered as a Proudly South African firm. All applicable educational training courses are accredited with the Department of Labour and SAIOSH.