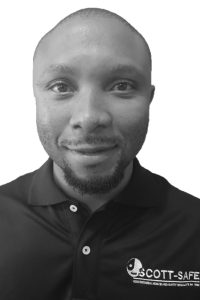 Neo has been with Scott Safe since February 2023.
Neo is a practicing Paramedic and Basic Ambulance Assistant, attending to primary emergencies and inter facilities transfers.
He is a confident and assertive practitioner with many years of Hands-On experience. He is a registered member of the Health Professions Council of South Africa and qualified in Independent Life Support and Advanced Life Support.