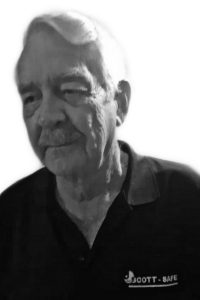 Neil has been with Scott Safe since 2002.
He has SAMTRAC, GHST, Train the Trainer, Instructional Technology and many years experience in Health and Safety whilst working for Spoornet.
Neil started work as a Fireman on the footplate and later became a train driver. He was then promoted to Section Manager where experience was gained in Management, Locomotive Fleet Control, Staff Management, Training of Train Drivers in theory and practical, Control of Bulk Fuel and Health and Safety.
He is proficient as an Auditor and Trainer.